The Complications of Love
"An unconventional love story that can happen once to any straight man"
by Half-Lady Lisa

---
where to order

In the U.S.:www.amazon.com , Barnes & Noble

International countries: www.amazon.co.uk , www.amazon.ca , www.amazon.co.jp , www.amazon.fr , www.amazon.de , other countries


---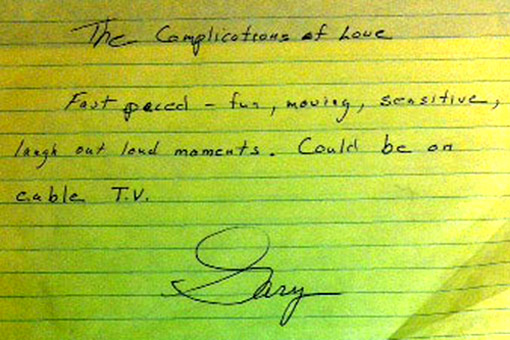 'The Complications of Love' is a story about a young Irish man, Brian, and his love. After his high school graduation, he decided to run away from home in Kansas City to find his own life in Massachusetts. As time passed, he became successful in his career, as he opened his construction company with his friends. However, this wasn't enough to satisfy him. Yet, since the loneliness had set in and adult age had come along, Brian thought--it would be the time for him to find a soulmate.
Just as Brian was feeling lonely, he met an exotic Thai girl who walked into his life. Her name was Francesca. Perhaps, she also thought the same way when he walked into her life just in time to rescue her from (financial) desperation--as she owed two months rent, the landlord sent her a notice to move out. She really needed a new place to live (and to hide herself from Credit Card debt collectors).
Since Francesca had moved in his apartment, Brian thought he was the luckiest guy in the world. He had dated many girls in the past, but never-before dated a young, beautiful Asian girl. However, there was one secret about Francesca that she kept hiding from him and that was that she was more than a typical girl. She had hidden from him which wasn't there that a typical girl is supposed to have it.
Her secret was revealed one day and Brian was devastated. Although, he thought he had many experiences from dating all types of girl in his past, this girl was very different and all of his past dating expertise would not apply in dating her. Brian must learn all new things. Eventually, they had realized the complications of love.
A very well-told story, February 3, 2010
"This story helps men to understand that their love lives aren't limited to only their social boundaries/female genders. Love is a powerful force and brings people lives together. Even though they live within a different sexual gender and incompatible lifestyles, Half-Lady Lisa reveals the complexity of straight/transgender interactions with her love story. She combines the complications faced by different sexual genders and lifestyles into one harmonious story."
By B. Mark (California, USA)
---
© 2011, by &frac12 Lady Lisa. All Rights Reserved.