BLEW IN White House

June 2, 2012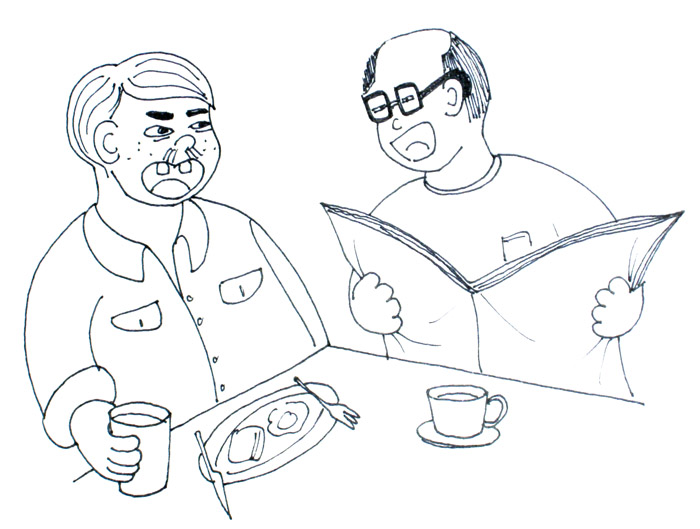 John: What are you reading on the newspaper?

Jack: I think I am reading hockey news. Oh no, politic news. No, no, it must be hockey. Oh no, it must be politics …

John: What's wrong with you today, Jack? You don't even know what you are reading.

Jack: I think I am sure that I am on the sport news page until I find a lot of politic news on this page; that's why it makes me a little bit confused.

John: You must need to wear another eye glasses. How can politics and sports be on the same page?

Jack: Well, sometimes Tim Thomas can make them appear on the same page. You are a Boston Bruins' fan, right? So you must love a Bruins star, Tim Thomas. Here … you can see … he often makes controversy about politics …

John: Like what?

Jack: For example, he skipped seeing President Obama at the White House. Yet, he often posts comments about politics on his facebook page. He has passions on politics as much as playing hockey.

John: Oh, it's good that he can have more than one talent.

Jack: But, do you know that he will not play hockey for the next year?

John: Oh really!!! I would miss him a lot. However, what Tim is going to do for the next year?

Jack: Prepare to run for "President".

John: And do you think, who should be the right candidate for his Vice President?

Jack: I think Sarah Palin because she is known as "HOCKEY MOM".



Back to Homepage