Tom's special woman

August 29, 2011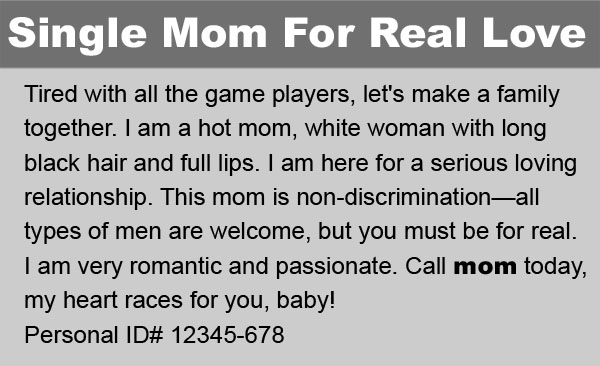 Tom finds a personal ad one day from a local newspaper. For so long, he has dated with many women—although women don't like fucking men in the ass, they've always fucked Tom. Enough is enough. Now single mom's ad makes him realizes, this might be the time he really needs a 'mom'. Tom immediately responds to the ad.

"Hi, my name is Tom. I am 38 years old, white male, 5'11, 220 lbs. I have never been married but now might be the time. Please give me a chance, I am not a baby but I know I love mom."

Next day, single mom calls Tom.

Single mom: Hi, Tom.

Tom: Oh hi, thanks for responding to my message so quick. I thought you must already have a long list of guys and put me at the end.

Single mom: I do have many men responding to my ad. But Tom, they are not serious. They dated me only one time and never come back again. I am so tired with game players.

Tom: I am too. I have dated many women in the past; some needed only my money and some were in the swinging game…

Single mom: Good to know we have the same situation. Are you serious about having a long term relationship with me?

Tom: I am, mom. I am so ready right now to empty my savings account to buy a ring. You know—what a lucky man I am to have a chance to kneel down in front of a beautiful woman, like yourself.

Single mom: You've never seen me so how do you know that I am beautiful?

Tom: I know you are very beautiful. Your ad describe that you have long black hair and full lips—that's the perfect woman of my dreams.

Single mom: Tom, one thing I would like to ask—do you mind I am a single mom?

Tom: Oh, mom, I even want to have more kids with you; I want to have someone I can cry for. Please trust me, I will never let you down.

Single mom: Oh, Tom, my baby, you just make me cry. Now you are the one in my heart.

Tom: So, mom, now please tell me—what is your real name?

Single mom: If you don't mind, you can call me what other people have called me—'OCTOMOM'.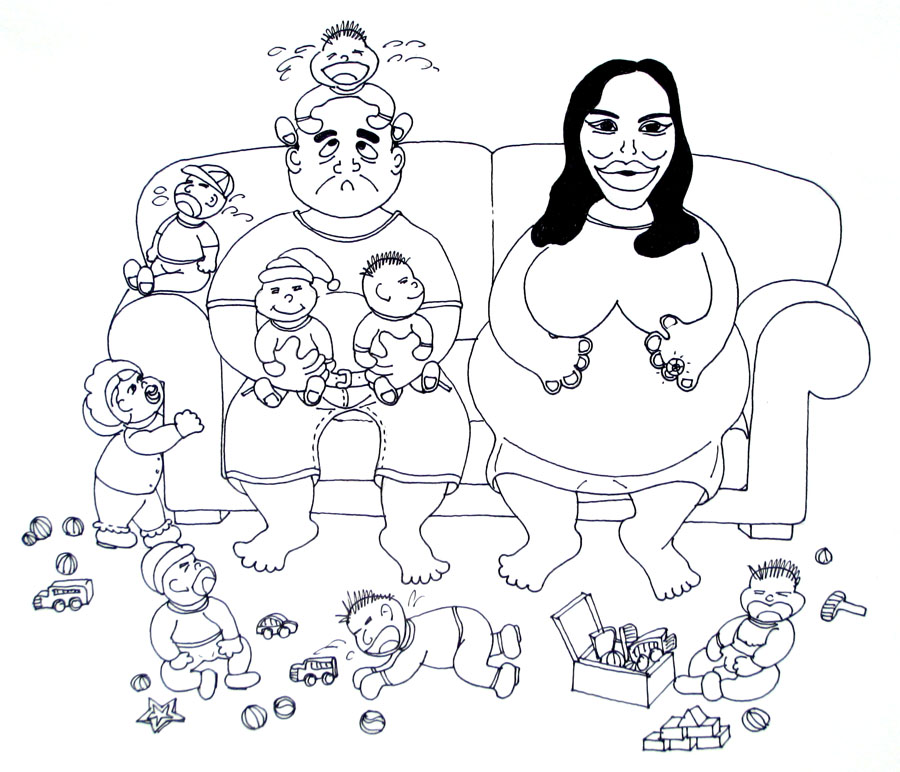 Hint:
One condom costs about one dollar.
To raise a child costs $ 200,000. For Octomom's husband—$ 1,600,000 dollars.
Back to Homepage